Cyber Skills & Data Skills - Live Lessons coming up soon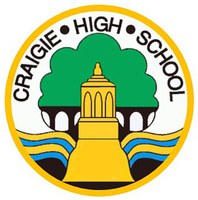 Lesson 4 - Cyber Skills Live Lesson – How to Rob a Bank
Thursday 21st January, 2pm-3pm

In order to stop a cyber criminal, it can help to think like one. Your challenge is to break into Strathclyde Bank. Learners will find a way to remotely connect and log into the Strathclyde Bank website using stolen customer details and transfer the money to our own secret bank account. This live lesson gives learners the experience of working as an ethical hacker.
Register here - https://www.eventbrite.co.uk/e/cyber-skills-live-lesson-4-how-to-rob-a-bank-tickets-116704356873
Data Skills Live Lesson: Defend The Rhino 🦏
Thursday 4th February, 11am-12pm
Join our data science team as help stop a gang of rhino poachers. You'll use data science skills to analyse CCTV data from across a South African national park. Then create your own machine learning model that recognises images of poachers, and work together to catch them before it's too late. This is based on a real life case study where conservationists and technologists in South Africa are using artificial intelligence and the Internet of Things to help save endangered wildlife.
This interactive and engaging workshop introduces learners to key data science topics including image classification and supervised machine learning. This gives learners the chance to experience working as a data scientist.
The workshop is suitable for learners from P7-S4. No previous experience of data science is required. However, a love of rhinos is encouraged.
Register here to take part - https://www.eventbrite.co.uk/e/data-skills-live-defend-the-rhino-tickets-135995938513
Teachers/parents will need access to YouTube, as the live lesson video will be streamed using a private link. Learners will need to use Google Chrome web browser