FAO Parents / Carers - School Crossing Patroller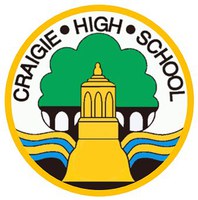 Dear Parent/Guardian,
School Crossing Patroller
I write to advise you that there will be no School Crossing Patrol at Strips of Craigie Road/Brington Road today (Wednesday 30th January 2019).
SCP cover should be in place as normal the following week.
Tayside Contracts apologises for this break in service and have given assurances that they are doing their utmost to overcome the difficulties they are experiencing. While we look forward to the SCP service being reinstated, I have been asked to take this opportunity to remind parents/carers that it is their responsibility to ensure the safety of their children while travelling to and from school. Indeed, even where a SCP is provided, parents/carers remain responsible for ensuring their child's safety just as they do when a pelican or other light controlled crossing is provided.
Thank you in anticipation of your assistance in this matter.
Yours faithfully
Head Teacher