Letter from our Headteacher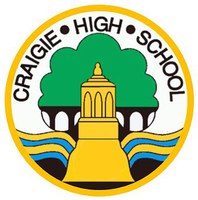 Dear Parent/Carer
Arrangement for Braeview Pupils attending Craigie High School
Following the devastating fire at Braeview Academy we, as a school, have been working with our colleagues from Braeview and Children and Families Service to implement a contingency plan to support young people back into learning as soon as possible.
A short term timetable has been created to accommodate pupils from Braeview in Craigie High School and Baldragon Academy. The timetable has been created in such a way to ensure the disruption to learning for pupils in both schools is minimised and that pupils can continue with their learning as planned.
Accommodating over 570 pupils has been a challenge, however, I can now confirm that senior pupils (from S3 to S6) will start a temporary timetable at Craigie High School from Wednesday 19 September. The remaining young people (S1 and S2) will begin a temporary timetable at Baldragon Academy the following Monday 24 September.
These are short term measures while Children and Families Service, along with other partners continue to assess the significant damage that the fire has caused to the Braeview building.
I would ask for your support in working with us to ensure that all of the young people who will now be part of our community can work together to support each other and welcome staff and pupils from Braeview Academy.
Further information is available on the school website including a statement from Children and Families Service. Further updates will be communicated via the School Website, the School App and social media. The school website can be accessed at craigiehighschool.ea.dundeecity.sch.uk/
Yours sincerely
Andrena Waghorn
Head Teacher