New - Douglas Youth Counselling Service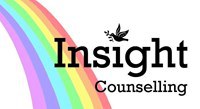 The new Douglas Youth Counselling Service, will be provided by Insight counselling as part of a three year partnership bid to the Our Place Douglas Lottery. The service is primarily for young people 12 - 19 years living in Douglas, but may also include young people attending Craigie High. Sessions will take place at Douglas Community Centre Mondays 4 30 - 6 30 & Thursdays 3 30 - 6 30.
Attached is information about Insight Counselling and how to make a referral for a young person. It's helpful if you could go over the information with the young person to ensure their understanding of it and that they give consent to the referral being made. Attached are:
• Leaflet for the young person to read
• Leaflet for Parent/Guardian to read (if appropriate)
• 'What happens at my first appointment? And other frequently asked questions' sheet. If possible talk through the sheet with the young person and identify any other questions or worries they might have about seeing a counsellor.
• Referral form - please include a mobile number for the young person, if one is available, as appointments and reminders are sent by text (and confirmed in writing). Please indicate clearly on the form if the young person would prefer not to have letters sent to the home address.
If you and/or the young person are unsure about making a referral or need any further information, please telephone the office on 01382305706
Please ensure your own contact details are provided to receive a copy of the appointment arranged for the young person.
With kind regards, Insight Counselling
Working in partnership with Dundee City Council CLD East Youth Team, The Corner, Rock Solid, Dundee Community Health Initiative, Our Place Douglas.