Study Leave arrangements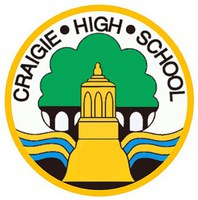 Dear Parent/Carer
Arrangements for Pupils not sitting an SQA Examination
Any pupil who is not sitting any SQA Examinations at National 5 or above is expected to attend school as normal, and the usual attendance procedures will operate during this period.
Arrangements for Pupils sitting SQA Examinations
Study Leave for pupils sitting SQA Examinations will be from Tuesday 30 April until Monday 27th May 2019 (inclusive). Monday 6 May is a holiday, Thursday 23 May is an In-Service Day and Monday 27 May is a holiday. On those days there will be some staff in school, and pupils should attend only if they have examinations. All pupils are expected to return to school on Tuesday 28 May for the start of the new timetable.
The dates of some exams fall outwith these dates i.e. they are held earlier than 30 April or later than the 28 May. In this case pupils are allowed to have the day before the exam to study at home and then attend the exam on the actual day.
Arrangements for attending exams
Pupils must attend all of their exams at the exact time and date given in their individual exam timetables arriving in plenty of time.
Pupils must wear school uniform when in school.
In the case of absence due to illness, contact the school by telephone immediately. Further information on what to do next will be given then.
If there are any adverse circumstances then pupils should always try to sit their exams where possible, but it is important for parents to keep us informed if anything has occurred which could be detrimental to a pupil's expected performance on the day.
Soft start sessions will be available in the library an hour prior to each exam starting. Pupils can attend these sessions from 8am onwards to get a healthy breakfast/ snack and check any queries with staff.
Studying at Home
Parents have a big part to play in helping your child to be successful in their examinations.
Pupils need to have a study plan so they are revising for all of their subjects.
Pupils need a quiet place to revise with a table and chair.
Most importantly of all, talk to them and ask them how their studying is going and give them plenty of encouragement to keep putting in the hard work and effort needed.
Masterclasses
Final revision sessions are available in most subject areas. A timetable of these is available on the school website.
Studying in School
Some pupils prefer to come into school to study during study leave. I would encourage pupils to use the library as a quiet place to study during the school day. Your child's teachers are also available during study leave to give extra help prior to the exam. It is recommended that pupils make an arrangement to see their teacher during their normal timetabled classes for that subject.
A copy of this letter and information regarding all of the above is available on the school website. If you or your child have any further questions or concerns please contact your child's Guidance Teacher. I wish all our pupils every success with their examinations.
Andrena Waghorn
Head Teacher