In November 1963, the Dundee Sub-Works Committee asked the Town Clerk to negotiate for the purchase of 12 acres of ground at Craigie Home Farm south of the Arbroath Road as a site for a new secondary school. The contract was won by Charles Gray (Builders) and the school was completed in 1970 at a total cost of £935,000.
A report by the then Director of Education gives an insight into the formulaic approach taken at the time in relation to class sizes and pupil ratios.
Craigie High School opened its doors to pupils on 20th August 1970. An advertisement feature in the local 'Dundee Courier' stated: "Education in Dundee takes a major step forward when the new Craigie High School (the first 'purpose-built' comprehensive school in the city) opens" View full article here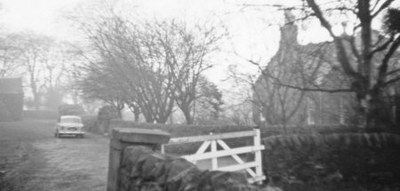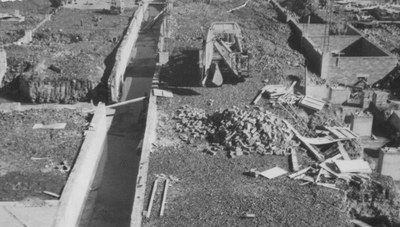 Craigie Home Farm - site for new school building Construction work 1960s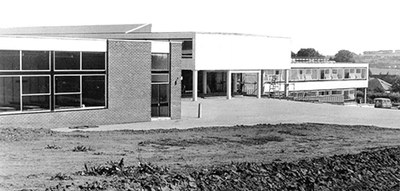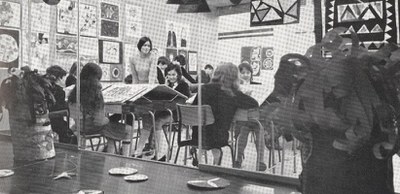 Craigie High School 1970 Craigie Art class 1970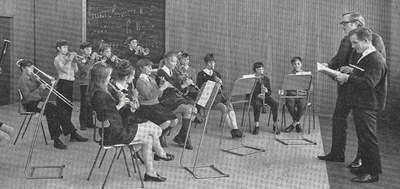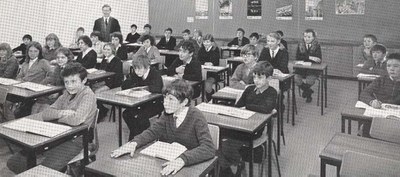 Craigie Music class 1970 Craigie Modern Languages class 1970

Although the initial intake was only 350 pupils (all first year), the school was designed with capacity for 1280 pupils. Work on the building continued until the official opening in December 1970 by former Dundee Lord Provost Sir Garnet Wilson, after whom the street entrance of the school, Garnet Terrace, is named. George Scott was appointed Craigie High School's first Rector.
Today the school catchment extends to cover the Craigie, Mid-Craigie, Douglas and Linlathen areas of Dundee.
Did you Know?
In 1924 an attempt was made to introduce horse racing on a regular basis in the Dundee area. Initially ground on the Craigie Estate was secured but later it was decided to lease ground at Longhaugh. Three race meetings were held at Longhaugh but the venture proved short-lived and the company was wound up the following year. View the original plan here
Source: Leisure and Culture Dundee