Support for Pupils
Principal Teachers of Guidance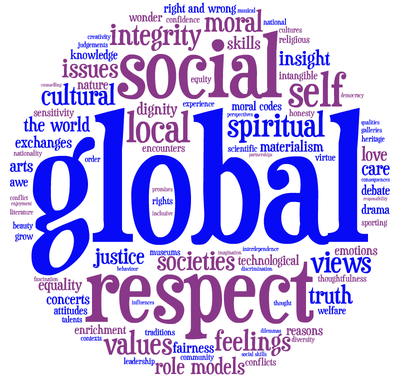 Miss E Durham (Lomond)
Mr P Hodge (Nevis)
Mrs S Innes (Skye)
Mrs K Kirk (Isla)
School Support Workers
Mr R Geekie
Mrs A McCluskey
Health and Wellbeing Worker
S Lange
Pupil Engagement Officer
S Dickson
Our Vision
The Guidance department is committed to providing high quality pastoral care, Health and Wellbeing education and personal development by providing excellent learning opportunities in PSHE and other programmes delivered by key partners linked to the school.
Staff will endeavour to provide help, advice and develop a nurturing environment to allow all our young people to achieve their potential.
By modelling our school values the department hopes to encourage adoption of these values within the daily lives of our young people.
We will ensure the parents and carers of young people are aware of barriers to learning and what they can do to help their children overcome them.
Personal and Social Education at Craigie High School
Examples of activities by year group...
S1: Cycling lesson, Freshers Fayre, S1 partners event, Identifying skills and qualities – Passport, Internet safety lesson, Library induction, Team building activities, Good friend job
descriptions/Apprentice, Feelings role-play, Personal adverts with exemplars, Feelings surveys, Food diary, Comparing calories, Pre and post quiz – puberty, Orienteering.

S2: Feelings and Emotions Roleplay, Relationships and conflict, Risky Behaviour Situations, Gok Wan Body Media/Celebrity Influence, All About The Bass Debate,
Antibullying peer lesson, Labelling male and female anatomy, Contraception and reproduction pros / cons, Alternatives to smoking, Simulate effects of alcohol, Calorie
comparison with foods, Practise Recovery position, Parenthood Acrostic, Bereavement Activities, Scaling with scenarios and grief curve, Planning and organising an event.

S3: Register and develop use of My World of Work, Identifying Potential Career Routes, Finding Your Learning Style, See Me Activities, Bullying and its effect on Mental Health,
Facts about the law and consent, Identify rights at different ages, Discuss positive /negative behaviours, Identify risks for teenagers, Topical newspaper articles.

S4: Work experience interviews, Work experience placement, Talk from Skills Development Scotland, FIT lessons, Identifying study techniques / skills, My Strengths Report/My
DNA, Ten things not to do in interview, My CV on Myworld of Work, Mental health awareness, Budgeting – Salary VS Reality, Subject Choice Booklets, Parenthood lessons.

S5/S6: Skills & Qualities, Personal Statements, Study Skills, Driving with Grace, Healthy Relationships, Team Building, Healthy lifestyles, Mental Health, Health and Fitness, Finance,
Personalised 'My World Triangle', Discussion of Maslow's Hierarchy of Needs or the Human Givens 'CAPS' model of needs, Research ways to manage exam stress.
Useful links...