Support for Learning
Principal Teacher Click here to read our vision statement
Mrs E Smith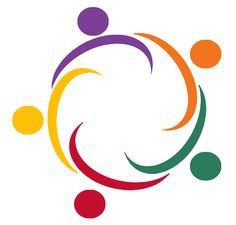 Support for Learning Teachers
Mr S Barclay
Mr R Cormack
Ms P Gavine
Ms K MacKay
Mrs C van Geete
Enhanced Support Area (ESA)
Mr M Duffy
Ms K Liddell
Mrs S Gasparini
Mrs J Robertson
Ms S Savage
Senior Learning & Care Practitioner
Ms N Reilly
PSA/LCAs
Miss L Bow
Ms V Brand
Ms L Culley
Ms K Elwood
Ms A Ingram
Ms A Kellock
L McDowell
Ms L Milne
Ms V Ritchie
Pupil Support Workers
Mr C MacGregor
Miss K Walsh
The Support for Learning Department in Craigie High School:
Celebrates diversity and strives to ensure equity for all.
Works in conjunction with young people, staff, parents/carers and external professionals to meet the needs of all pupils to offer a pupil centred approach to learning.
Strives to overcome barriers to learning, leading to a positive, nurturing and inclusive learning environment.
Supports pupils to have an engaging learning experience in school and effectively plans for positive post school destinations.
The department provides:
A key member of teaching staff for each child with additional support needs.
Intensive support for targeted groups, with Support for Learning teachers and Learning and Care Assistants attending main stream classes to provide support.
Regular reviews of learning plans and target setting with pupils.
Targeted curriculum delivered by a Support for Learning teacher or Pupil Support Worker.
One to one support for health and wellbeing.
Restorative techniques for young people.