Design and Technology
Principal Teacher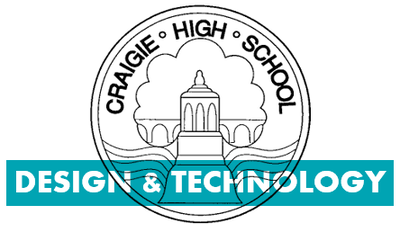 Mr C Borland

Department Staff
Ms F Jardine
Ms M McLean
Our Vision
To provide a safe and inclusive environment which enables high quality learning and teaching. To prepare children to take part in the development of tomorrow's rapidly changing world. Through the development of creative thinking we hope to encourage children to make positive decisions in their life. The subject encourages children to become autonomous and creative problem solvers, both as individuals and as part of a team.
We are pleased to welcome you to our departmental website. We are a department of 3 members of staff with ambitious plans to provide a creative working environment for pupils of all ages and abilities.
Our department offers a wide range of courses:
S1-S3:Broad General Education
S1 & S2: Pupils follow a General Design & Technology course learning a wide range of skills including Design, Graphic and Practical.
S3: Pupils can choose to continue to study Design and Technology but in S3 will specialise in either Graphic Communication or Design & Manufacture.
In the senior phase pupils have the following options:
Design and Manufacture (National 4, National 5, Higher & Advanced Higher)
Graphic Communication (National 4, National 5, Higher & Advanced Higher)
Practical Woodworking (National 4 & National 5)
Practical Metalworking (National 4 & National 5)
Course Details can be found on SQA's Website.
Pupils can access course notes and revision material on our Department Glow Group.